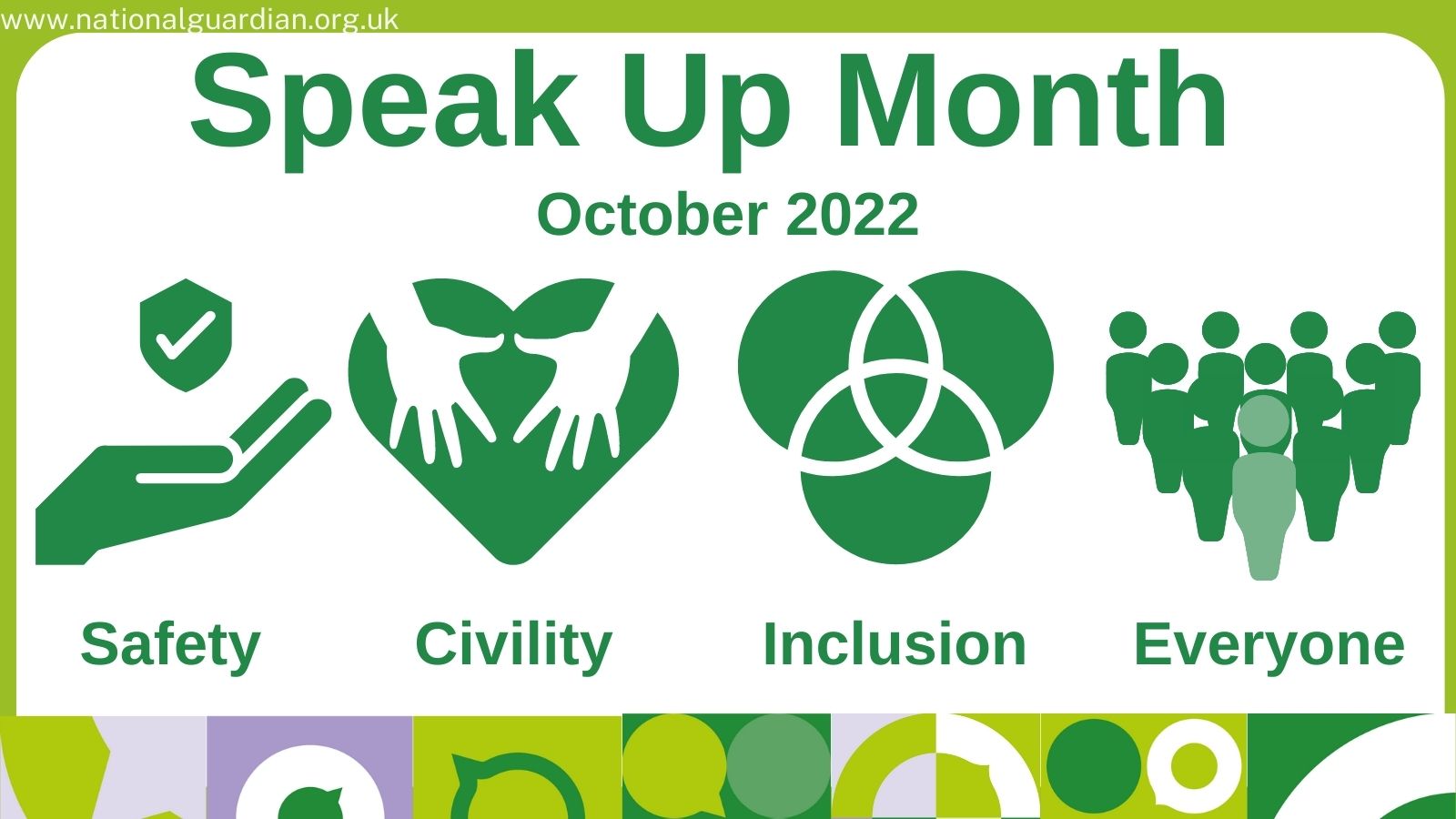 Resources for Speak Up Month 2022
Speak Up Month is an opportunity to raise awareness and the difference which Freedom to Speak Up is making. October 2022 will be the fifth Speak Up Month.
If you would like to be part of the national campaign, your contribution will be posted onto our website www.nationalguardian.org.uk and shared on our social media channels on Twitter and LinkedIn. Please get in touch if you would like to get involved
We will use the hashtags #FTSUforEveryone, and  #SpeakUpforSafety – #SpeakUpforCivility and #SpeakUpforInclusion  in addition to our usual hashtag #FTSU and for guardians #SpeakUpToMe
Below you can download resources for Speak Up Month 2022.
We will continue to add materials as they are developed.
You are welcome to suggest any resources and the NGO Comms team will do their best to help.
Watch the Getting Ready for Speak Up Month webinar
Catch up on the Lunch and Learn webinar to hear NGO's plans for the month and ideas of how to raise awareness and increase engagement. We were joined by Tracey Garde, Freedom to Speak Up Guardian at Bolton NHS Foundation Trust, who shared her tips for a successful Speak Up Month.
We did experience some technical issues with the PowerPoint presentation during the webinar however in the recording this has been rectified. You can download the slide deck by clicking here.
Watch the webinar